Miss Teen Pennsylvania International 2017

Leigha Pertz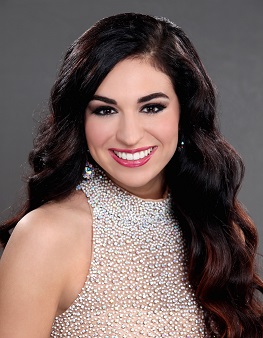 What would your name be if you could change it?
Staying true to my Greek heritage, I would have to say Anna. I am a spitting image of my great, great grandmother, Anna, who had the same deep olive toned Greek skin as I have.
What is your favorite day of the week and why?
Everyone likes to joke about how "terrible" Mondays are, but I feel they are so unappreciated. As a fresh start to a new week, so many wonderful things happen on any given Monday. Statistics show that thousands of hugs will be given, "I love yous" will be said, and ice cream cones will be sold on a single Monday. How could ONE day of the week that holds all those wonderful things be so bad?
Share your favorite movie as a child?
My favorite childhood movie was The Wizard of Oz - by far! I'm not sure if it was the fact that I looked like Dorothy or skipped along the yellow brick road with them in my living room, but either way I couldn't watch it enough.
What is your favorite sport and why?
My favorite sport is basketball due to the fast pace of the game. Only being 5"5' (just a little peanut), I am amazed by the height of some of the players!