Miss Pennsylvania International 2017

Kaitlyn Lucas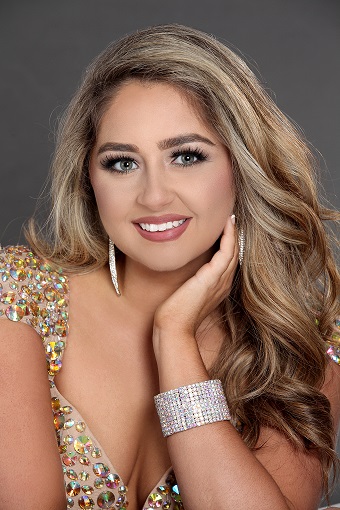 What does Intuition mean to you?
When I think of intuition, the word itself brings me back to when I decided to compete for my state title. Having just been diagnosed with Pericarditis, I knew I wanted to help others reduce their risk of cardiovascular disease. I got that "gut feeling" of knowing that this was a way I could do just that.
Share something that people would never guess about your family?
One thing that people would never guess about my family is that I was the only child to grow up without a father figure in my life but I do not see this as a negative as my mom and I are extremely close and I would not be the strong, independent woman I am today without the upbringing that I had.
Describe a Dream date?
My dream date would be a nice, romantic evening that would include lots of conversation and laughter. Whether it may be a dinner out or a walk on the beach, the activity itself does not matter to me as long as we would be enjoying our time together.
What look describes you and why?
I would describe my look as classy. My favorite pastime is scaling the racks of Nordstrom and Lord & Taylor for all the best deals! But don't get me wrong, I do love to rock yoga pants, sneakers, and a t-shirt for a more relaxed look when heading to gym.
What do people first notice about you?
I would say that the first thing people notice about me is my personality. I have been told that I can light up the room with my positive, upbeat attitude. As a medical assistant for Pulmonary and Critical Care patients it is important to have these characteristics because my patients have chronic issues they deal with on a daily basis and a simple smile can go a long way.