Mrs. Pennsylvania International 2017

Amanda Leber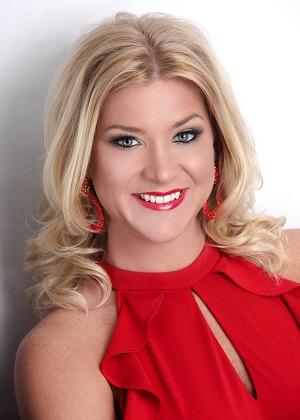 What makes you smile?
When I think about what makes me smile, I think about the miles I have under my belt. The places I've been, people I've met, and experiences I've had while traveling. I'm happy sitting on a beach, hiking the mountains, or driving the open road. Traveling the country on our honeymoon with my husband and dog, was one of the greatest experiences of my life. Wanderlust has always been something that makes me smile.
Describe a date night with your husband...
Many say it involves a romantic dinner with candlelight in an extravagant location, but for us the venue and situation does not matter. We go on all kinds of dates. It can be anything from being outdoors to getting all dressed up for special events. The most common date is laying on our couch in our pajamas binge watching Netflix and HBO. Anytime that we can spend together is the perfect date for us.
How do you relax?
My relaxation and happy place is probably very different from others. I've always had a love for dance and music. I search for music that has lyrics that are relatable to my life. I can escape and find myself all at the same time. This is why I chose dance as a vital part of my platform with the American Heart Association.
Describe your personal style...
My style is very eclectic. In one word I would describe my style as current. I like to relate what I'm wearing to the event or situation that I'm partaking in. Whether it's a casual night by the fire, or attending a formal event, my style is ever changing. One of my favorite parts of my style is my accessories. You can change any look with the right accessory.