Represent Your Home Town In Our State Pageant

Everything You Need To Know To Compete in Pennsylvania International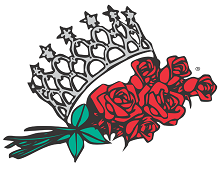 Welcome to the Miss Teen, Miss, & Mrs. Pennsylvania International Pageants


ALTO Associates LLC is proud to produce the premier pageants for community-minded, accomplished women ranging in age from 13 to 56. We hope you take the time to explore the website and then make the decision to join the 1000s of women all over the world who have competed for the coveted titles of Miss Teen, Miss, and Mrs. International. The Pennsylvania International Pageants are offcial preliminaries for the International Pageants held in July of each year. The state preliminaries, held seperately throughout the year, determine the representatives in each division from each state that will compete for those coveted International titles.


What is Miss Teen, Miss, & Mrs. International

The Miss Teen International® system has been developed to promote today's young women, ages 13 - 18. Being the premiere pageant for young women ages 19-30 has given Miss International® a chance to open doors for all women around the world. Women are finding these systems to be the opportunity to work with others to become positive role models. The event will give each contestant the opportunity to learn about customs and family life in other countries along with the chance to share her platform efforts and make plenty of new friends during the entire week of activities leading up to two exciting nights of competition.

Our Mission: "To Make a Difference". Beginning nearly 30 years ago, Mrs. International® was developed to have higher standards than other pageant systems. The focus behind Mrs. International® is to showcase women 21 to 56 years old and married at least six months. Each contestant has the opportunity to select a platform of her choice that she spends the year promoting. Husbands are a direct part of the show, escorting their wives in the Evening Gown competition, and the husband crowns his wife as our new titleholder.